Bespoke Cords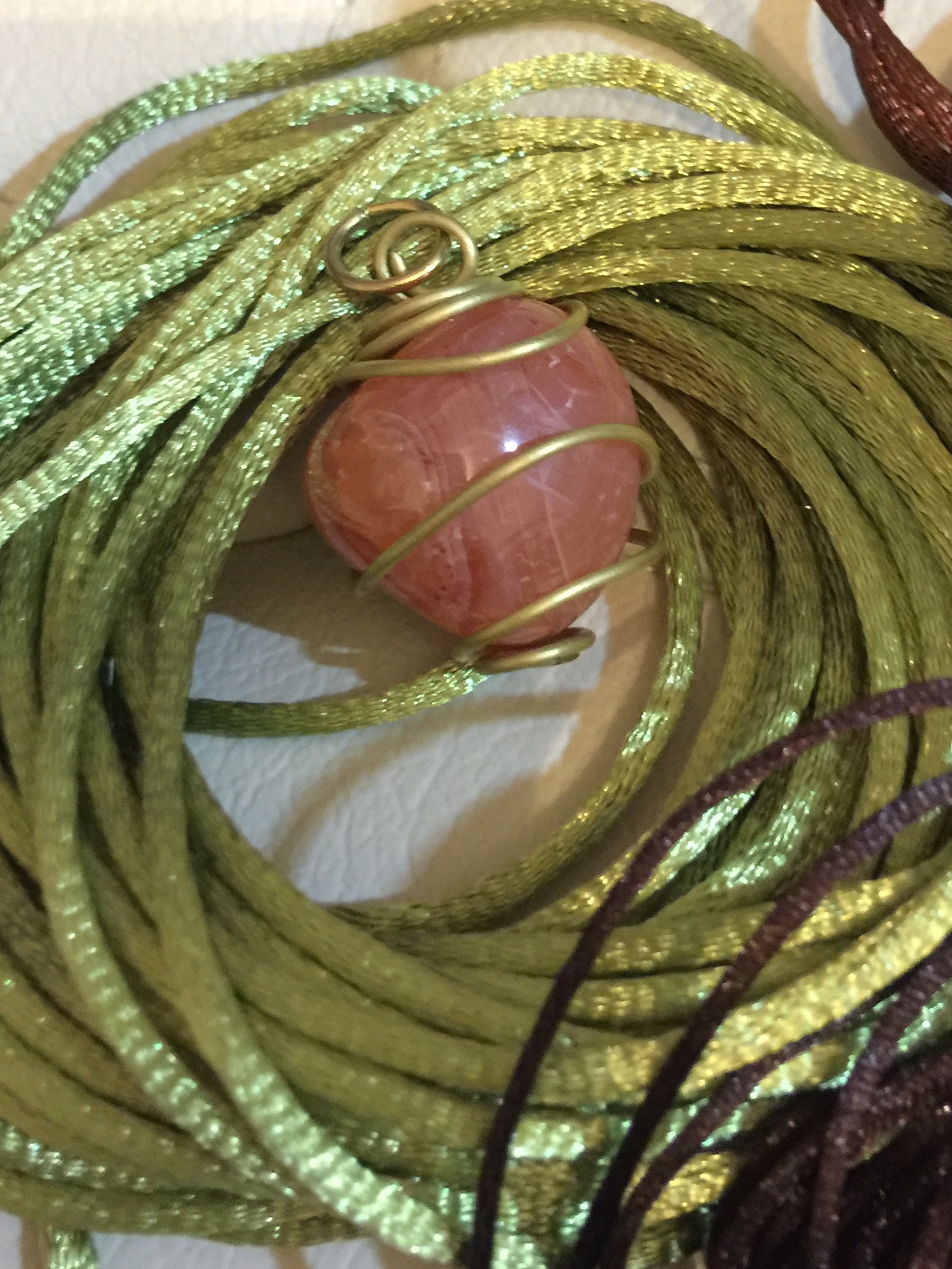 If you'd like a bespoke cord for your new pendant, I can make one for you from either leather, cotton, satin, or hemp. This service is available at the point of purchase of your pendant(s) and costs £9.95 for the first cord, and then £3.95 for each additional cord within the same order. This is inclusive of all materials, fastenings, any beads, etc. And there is no additional postage. (If you are a donator or monthly supporter on Ko-fi, please let me know, as I may be able to offer you a discount on the above price.)
I will need some information from you:
Which material would you like for your cord?
What length would you like it to be?
What kind of colour would you like your cord to be? (I don't have all colours in all the time.)
Would you like your necklace as a regular single loop, or double-loop?
Turnaround can be anything from a couple of days to a week.
Here are some examples of cords I've made for customers: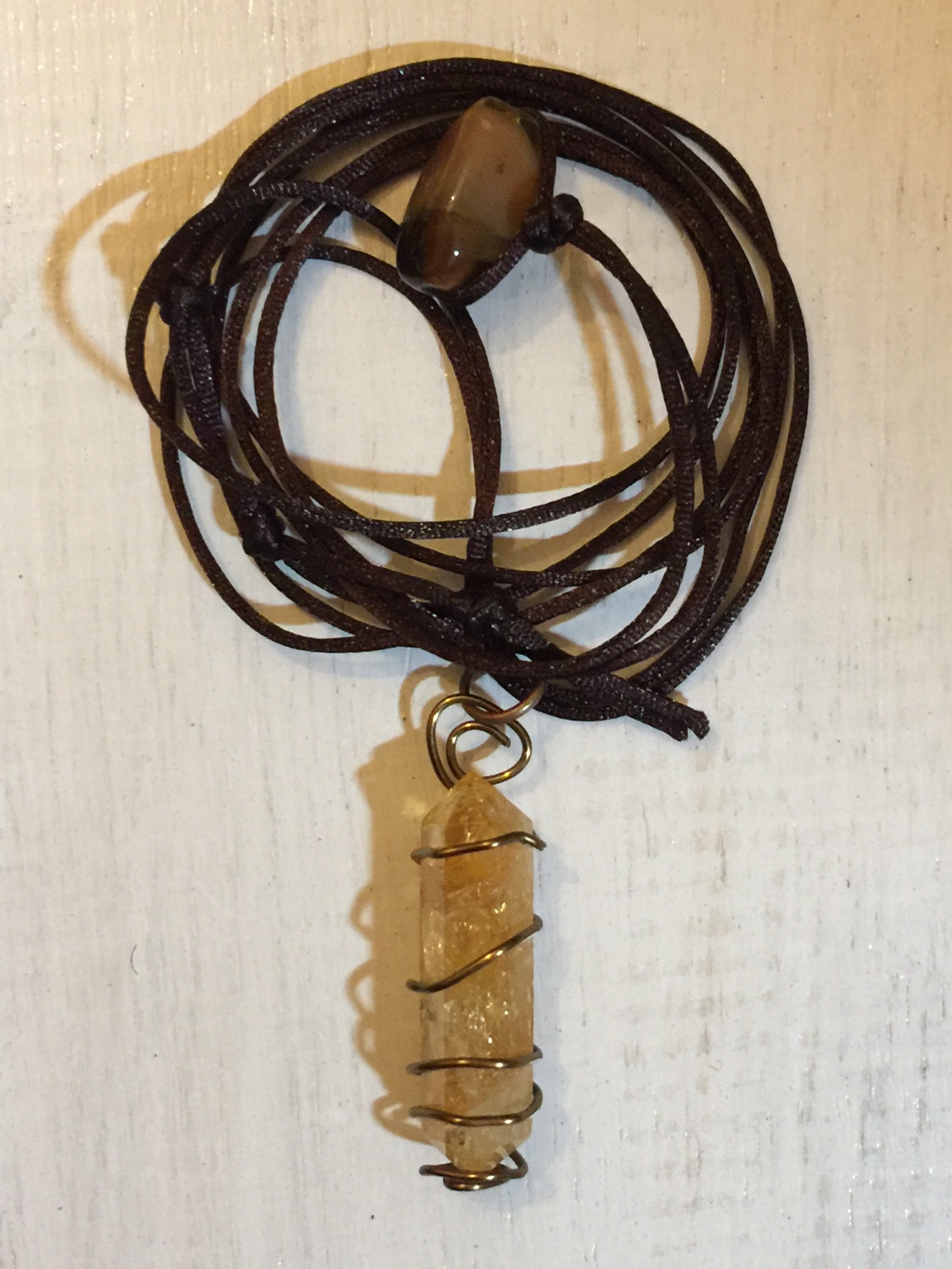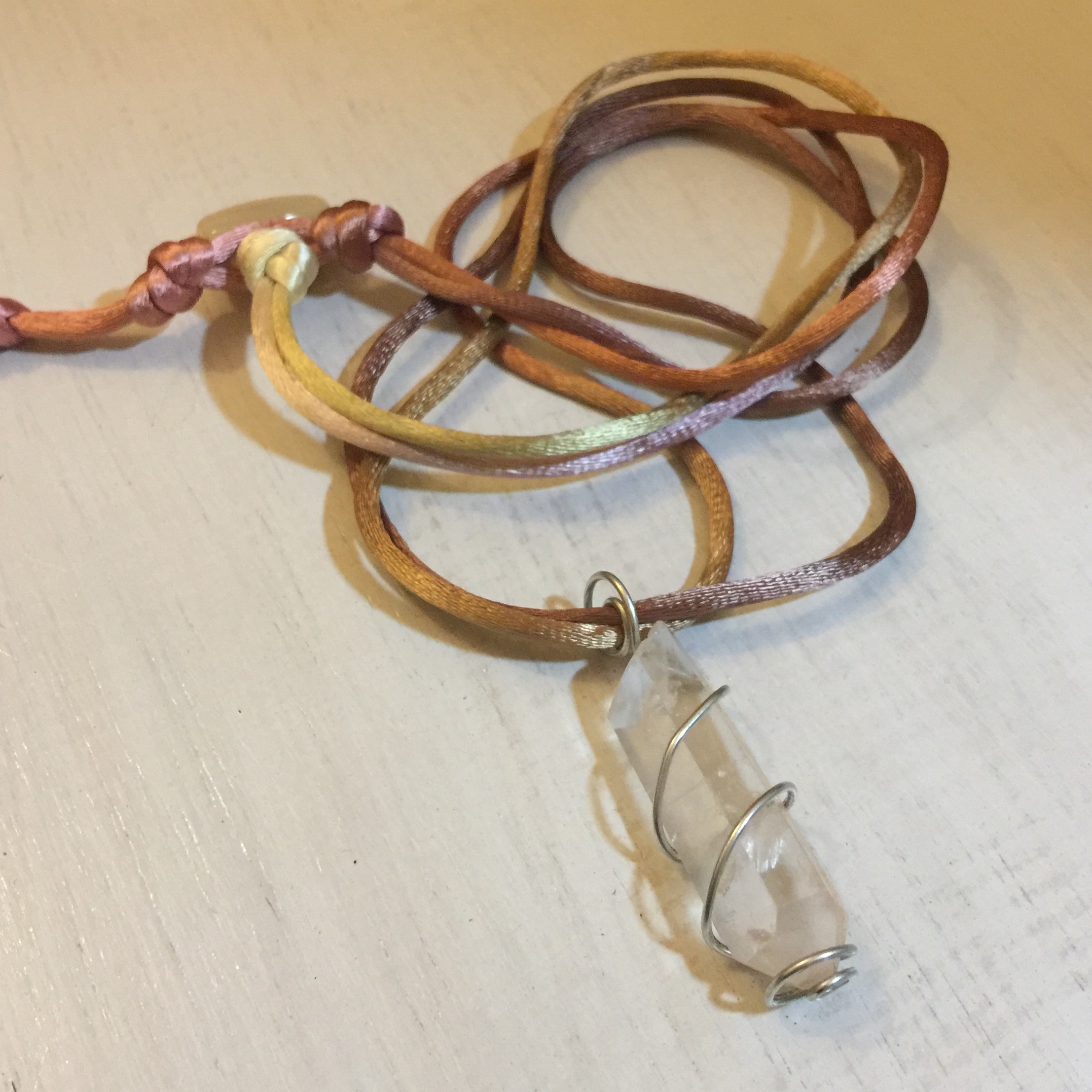 There are also plenty of examples in the shop of other materials and fastenings. If you've seen something you like, let me know.
The first thing to do is contact me using the form on the Contact page, or through my regular social media sites, detailing what you'd like, and I'll email you back as soon as I can with full information.
You are invoiced at the end after viewing photographs of the completed work and approving it.
Alternatively, if you'd like to make your own necklace, you can easily pick up or order some cords from bead shops, or hobby craft stores. Take some time to explore how to create knots online and most importantly, have fun doing it :)